How to Book a Private Escape Room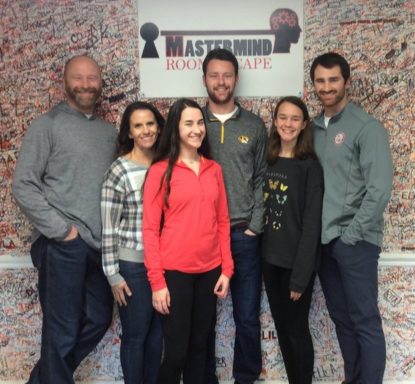 All of our rooms are private (your group only). Once you make a booking, if you want to add more people, come to the front desk as soon as you arrive to add them on.

The minimum initial purchase means that to get the room, you must buy at least that many spots to even reserve it and privatize the room...even if you won't have that many playing. This is why it will say $120-210 to play a room on days where there is a minimum. Then the price will increase the cost per person for each person added past those minimum initial minimum spots.
Age 6 and up needs to pay for a spot. Just know that in our experience, besides the Elf and Grinch room, most kids under 8 don't get much out of the room besides spending time with their family and friends. :) So it is up to your discretion whether you want to bring them to the room or not. Children up to 16 will require at least one adult chaperone (at least 18 years of age) with them in the room.
**If anyone in your group needs reading glasses, remind them to bring them!**