Team Building for Everyone
A unique and fun team building activity for groups in St. Louis &amp St. Charles
Always fun, never forced
Build out-of the box problem solving skills
Uniquely interactive (no cell phones!)
Ideal for different ages, interests and abilities
Conference rooms available
#1 St. Louis Escape Rooms on Trip Advisor
#1-RATED Escape Rooms
IN St Louis & St Charles
Awesome Team Building
"What a great activity for team building with colleagues outside of a work setting. Very fun and interactive and perfect for all personalities to interact and accomplish a goal."

~ heidijs
Team Building - What a Blast!
"Really makes you think outside of the box. Definitely a fun team-building experience filled with lots fun! We are ready to go back!"

~ crowland2018
Fun Day Out of the Office
"Fun day at work! Team building and so much fun! The staff were very pleasant and helpful. Challenging, but attainable!"

~ Explorer10580240474 on TripAdvisor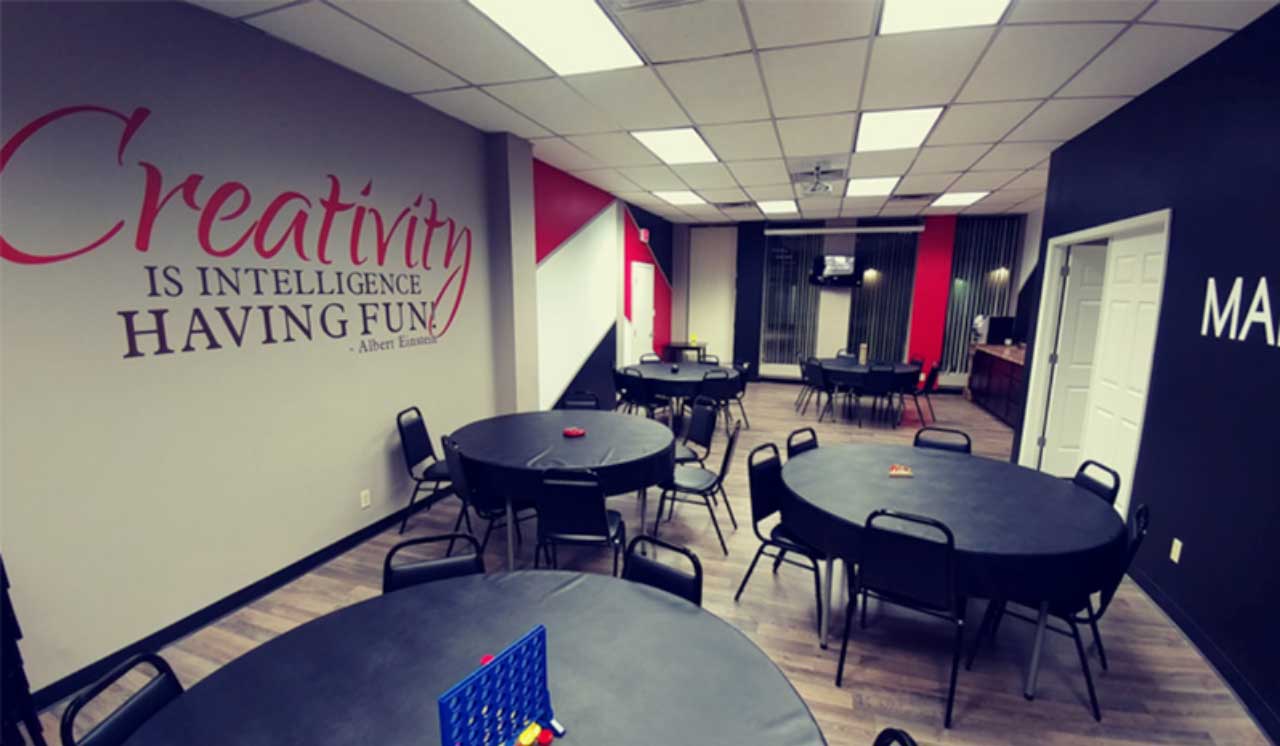 Our St. Louis Location Offers a Conference Room Featuring:
Accommodates up to 60 at 8-person tables
Projector available
UNIQUE Team Building
Immerse yourself in a new environment. Enter our custom-built escape rooms. Turn off your cell phones. Build relationships with your co-workers. Try things you wouldn't normally try. Take risks to reach your goal!
INCLUSIVE Team Building
Mastermind Room Escape provides an inclusive environment for groups of mixed ages, genders, and abilities. Our facility is ADA accessible and our rooms engage multiple senses and skills in surprising ways.
FUN Team Building
"Team building that's fun and surprising for everyone," sums up the feedback we've received. Expect no forced interactions here, escaping is a fun time for everyone.
CONVENIENT Team Building
We make it easy for you to host a fun, inclusive and unique team building day away from the office. Friendly attentive staff at our two locations can reserve a conference room for your group.